---
Since its debut in 1996, the Riverdale Ensemble has been a regular fixture on the musical scene in Toronto, and elsewhere, dazzling its audiences with a blend of virtuosity and sensitive musicianship.
The Ensemble takes special pleasure in seeking out and performing dynamic music of the highest quality and audience appeal that is infrequently performed and deserves to be more widely known. Each season sees the premieres of previously unheard or unpublished works. The centre of the groupís repertoire is romantic music of the 19th, 20th and 21st centuries - beautiful music presented in a slightly offbeat, relaxed manner that audiences appreciate.
The Ensemble performs music for a variety of instrumental combinations, from solos to large groups, with the core members supplemented by guest artists as required. The members of the Ensemble bring to the concert stage impressive and varied backgrounds in the music profession, including performance in Europe, Asia and the U.S.A. One of the core musicians, besides being a performer, is in addition an instrument maker with a worldwide reputation. Some concerts involve collaboration with other instrumental groups, vocal ensembles and graphic artists.
The Riverdale Ensemble's highly praised and widely distributed second recording, Twelve by the Moon-dial, was released in 2008, following the Ensembleís debut CD, Foliage. Among other accolades, music from Foliage was selected as the background music for an exhibition of paintings by Henri Rousseau at the Tate Gallery in London, in 2005-6.
The Ensembleís parent organization, Riverdale Concert Productions Inc., is a not-for-profit corporation (Ontario Corporation No. 1635816), with a Board of Directors composed of music industry professionals and community supporters from Toronto and York Region.
The members of the Riverdale Ensemble are also active in historically informed performance using authentic period instruments, through their parallel group Ossia.
---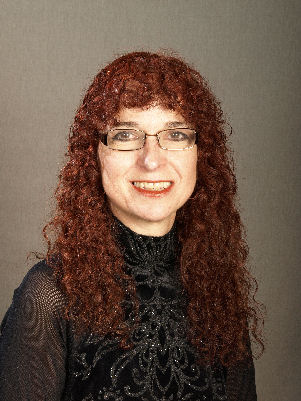 Ellen Meyer is one of Ontarioís most in-demand collaborative pianists. Possessing a large and varied repertoire, she is known for her interest in woodwind music, and has accompanied masterclasses for such renowned international artists as Sabine Meyer, Karl Leister and Ricardo Morales. She recently performed in recital at Weill Recital Hall in Carnegie Hall, and was privileged to present two programs with English clarinet phenomenon Julian Bliss last year.
Ellen began accompanying choirs when she was 11, and choirs have figured prominently in her musical life ever since, having worked with the Canadian Childrenís Opera Chorus, and presently, the Cantores Celestes Womenís Choir. She also does a great deal of orchestral piano with many orchestras around the GTA. She has performed at festivals and toured Germany, and made many appearances in the U.S. including Washington D.C. and Salt Lake City, as well as across Canada. Her goal is to perform in all the provinces and territories, plus Antarctica, if thereís time.
Ellenís recording credits number more than 15 CDs, including several with the Cantores Celestes and three with the Riverdale Ensemble and Ossia. She has been broadcast on CBC radio and TV, Bravo, Much Music and WNED, and was a featured musician in WholeNote Magazine.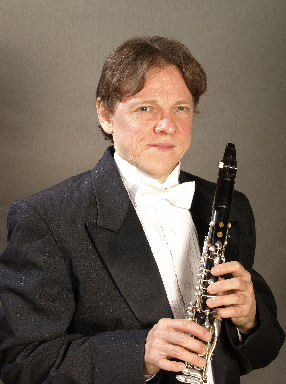 Stephen Fox wears the multiple hats of musician, instrument maker and scientist. Born in England, raised in Western Canada and currently based in the Toronto area, he began his university studies in physics, achieving a Master of Science degree with a thesis in theoretical plasma physics, before deciding on a career in music.
He is heard regularly on concert stages in the Toronto area performing on clarinet, historical clarinet, saxophone and other woodwind instruments in numerous professional orchestras and chamber ensembles, and has performed concerti with orchestras in Toronto and elsewhere. He has presented recitals and participated in chamber concerts in Norway, Sweden, Finland, the Czech Republic, Australia and the U.S.A. as well as at various locales across Canada, and was invited to perform at International Clarinet Association ClarinetFests in Stockholm, Salt Lake City, Washington and Tokyo. He has been heard on CBC Radio 2, Czech Radio and the Australian Broadcasting Corporation.
In addition to performing, he is one of a select handful of clarinet builders in the Western Hemisphere, designing and producing both modern clarinets and reproduction historical instruments, with customers all across the world. His lectures and demonstrations on musical instrument acoustics, design and history have been heard at universities and conferences throughout Canada and in the U.S.A., Europe, Australia and Asia. His work has been featured on the CTV National News, and he has been profiled as "Musician in our Midst" in WholeNote Magazine.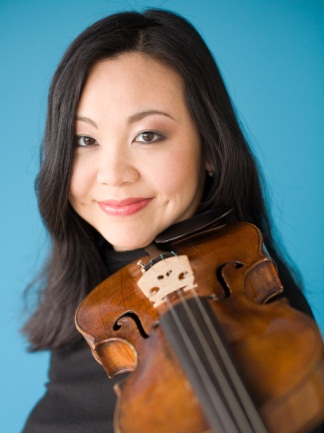 Currently concertmaster of the Canadian Sinfonietta and first violinist of the Riverdale Ensemble, Joyce Lai enjoys a career as a soloist and chamber musician. She has been featured as a guest artist with numerous orchestras around the world, including the Toronto Symphony Orchestra, the Szeged Symphony Orchestra of Hungary, the Canadian Chamber Academy, and the City Chamber Orchestra of Hong Kong.
As an avid chamber musician, Joyce performs regularly in chamber festivals such as the Clear Lake Chamber Music Festival in Manitoba, the Canadian Opera Company Noontime Series, and the Kitchener-Waterloo Chamber Music Festival. She has worked with numerous musicians including James Ehnes, Alexander Tselyakov, Rachel Mercer, and George Gao, and has played under the baton of prominent conductors such as Kurt Masur, Sixten Erhling, and Vladimir Ashkenazy.
Joyce holds a Bachelor of Music Degree from the Manhattan School of Music, and a Masters of Music Degree and Performer Diploma in violin performance from the Indiana University.


---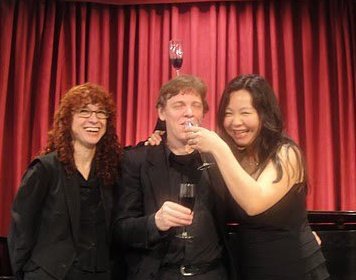 Concert preparation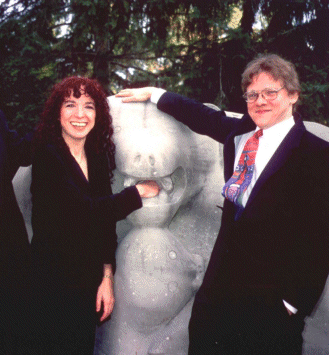 Pre-performance injury syndrome (and a
terrible taste in ties)
The early morning rehearsal
(Edvard Munch)

Contemplating the economics of chamber music
(Edvard Munch)